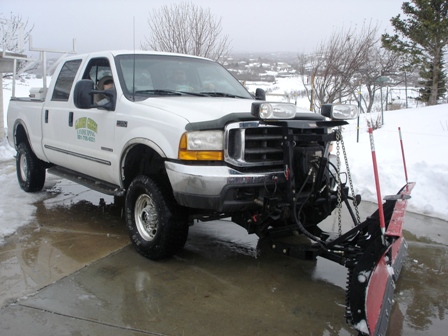 Professional Snow Removal
We move the snow and take care of the ice.
We limit the number of clients we serve to the equipment we have available. Ice isn't a problem, our trucks are equipped with salt spreaders. Even in heavy snow storms, we are well equipped and have the man power to clear the snow and ice. You'll have peace of mind knowing no matter the day or time your property will be cleared of snow in a timely manner. If needed someone is always on call 24/7.
Our plows & equipment are well maintained and ready to go. Even our backup trucks and equipment is newer and in better condition than many of our competitors.
Along with our plow trucks, we employ dedicated sidewalk snow clearing crews that utilize snow blowers, bobcat loaders, ATV's and of course snow shovels.
Driveways
Sidewalks
Parking Lots
Ice Control
Ice Melt Containers
Flexible Customer Contracts
Adjustable Automatic Snow Fall Triggers
24/7 On-Call Line